place X:
The Vision Has
Become Reality!
place X: Responding to Change with New Spaces for Meeting and Working
Globalization, digitalization, and changing ways of working with New Work concepts are challenges that XEPTUM has addressed and fully accommodated within its project vision for the new building – with an intrinsic focus on the company's core values.
Nature and People Working in Harmony
A respectful, farsighted corporate culture with a modern and future-oriented work philosophy
A workplace that is harmoniously integrated in nature brings employees closer to life, to natural processes, and to developments that have always been integral to XEPTUM's existence. XEPTUM's economic principles and core values are deeply rooted: Social, economic, and ecological responsibility have been central components of our corporate culture for years. We also uphold these values in our project business.
Our ecological responsibility is reflected in the new state-of-the-art and innovative working environment. An ambition to develop a unique property in as high quality as possible sounded the starting pistol for the realization of 'place X'!
"Our aim with this innovative and sensitive project is to build a bridge between business and nature," explains Peter Eisele, spokesman of XEPTUM's management board. "It will take up land, of course, but both the building and the surrounding green areas will be designed to the highest possible ecological and quality standards to minimize the impact on nature. This is something we are ensuring through a continuous dialog with Naturschutzbund Deutschland e. V. (NABU)."
"place X is not the result of a sustainability goal, it evolved from the practised values of the XEPTUM corporate culture and the vision of creating a workplace of the future," Peter Eisele, CEO XEPTUM
place X – Meet, Work, Savor
A meeting place with high-quality bistro set within fascinating architecture
'Taste' is the focus in the modern, visionary architectural bistro, which is open to the public. The handpicked selection of regional and seasonal dishes combined with light and modern cuisine reflects the catering industry's more conscious approach with a focus on high-quality, locally sourced, delicious food. This combination of magnificent food and stunning architecture makes the bistro the perfect meeting place.
place X – The Workplace of the Future
Flexible space concepts that adapt to the needs of employee
Equipment is provided to ensure that mobile working is accessible to all employees. place X offers a meeting place that is the perfect complement to mobile working, where the fusion of everyday and working life creates an optimal space for an innovative working environment. It was realized through flexible room concepts that adapt to the varying needs of the employees. Individual, focused work can take place in specially designated 'quiet zones' while collaboration with others is facilitated in 'work areas'.
The bustling heart of the building, the bistro, fills place X with life, providing the setting for many an innovative discussion and much more. The entire architecture is centered around communication. Alongside the internal structures and space concepts that are geared towards new ways of working, the external surroundings of vineyards and orchards also support this, perfectly rounding off the oasis of well-being. As a bridge between business and nature, place X represents a new world of possibilities in working and coming together.
Planning Phase
Watch the video about our vision and its implementation, and witness our ingenuity for yourself.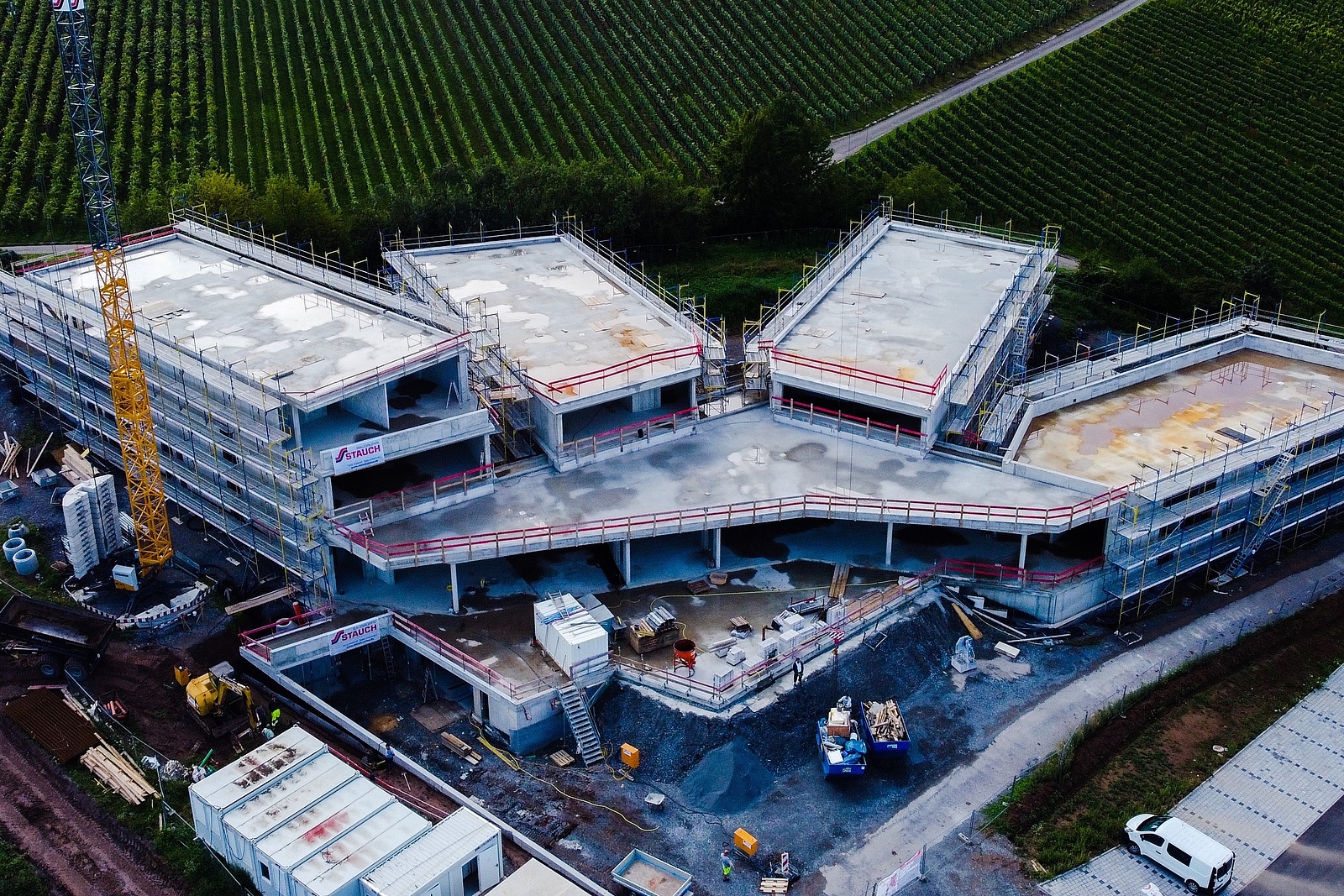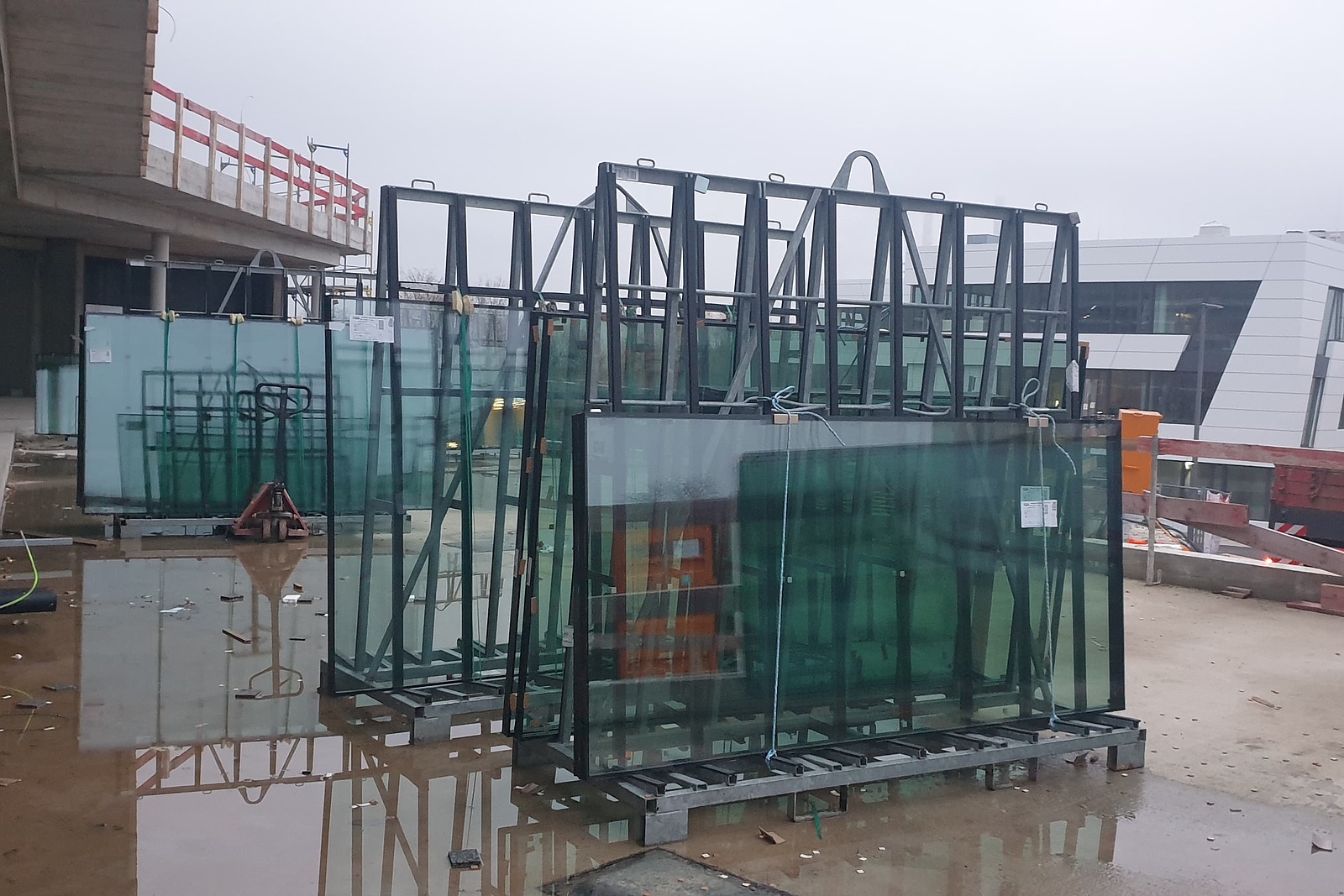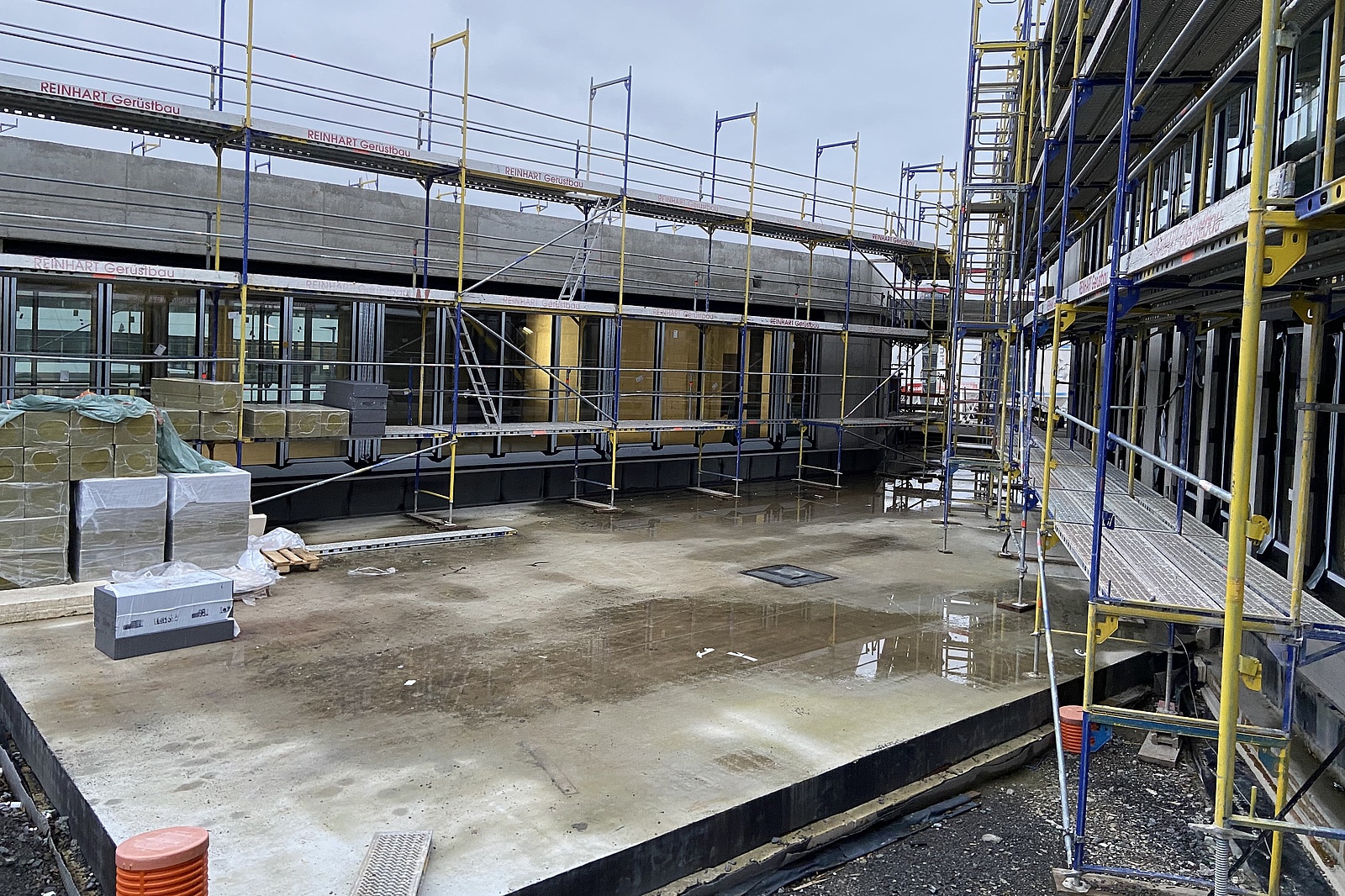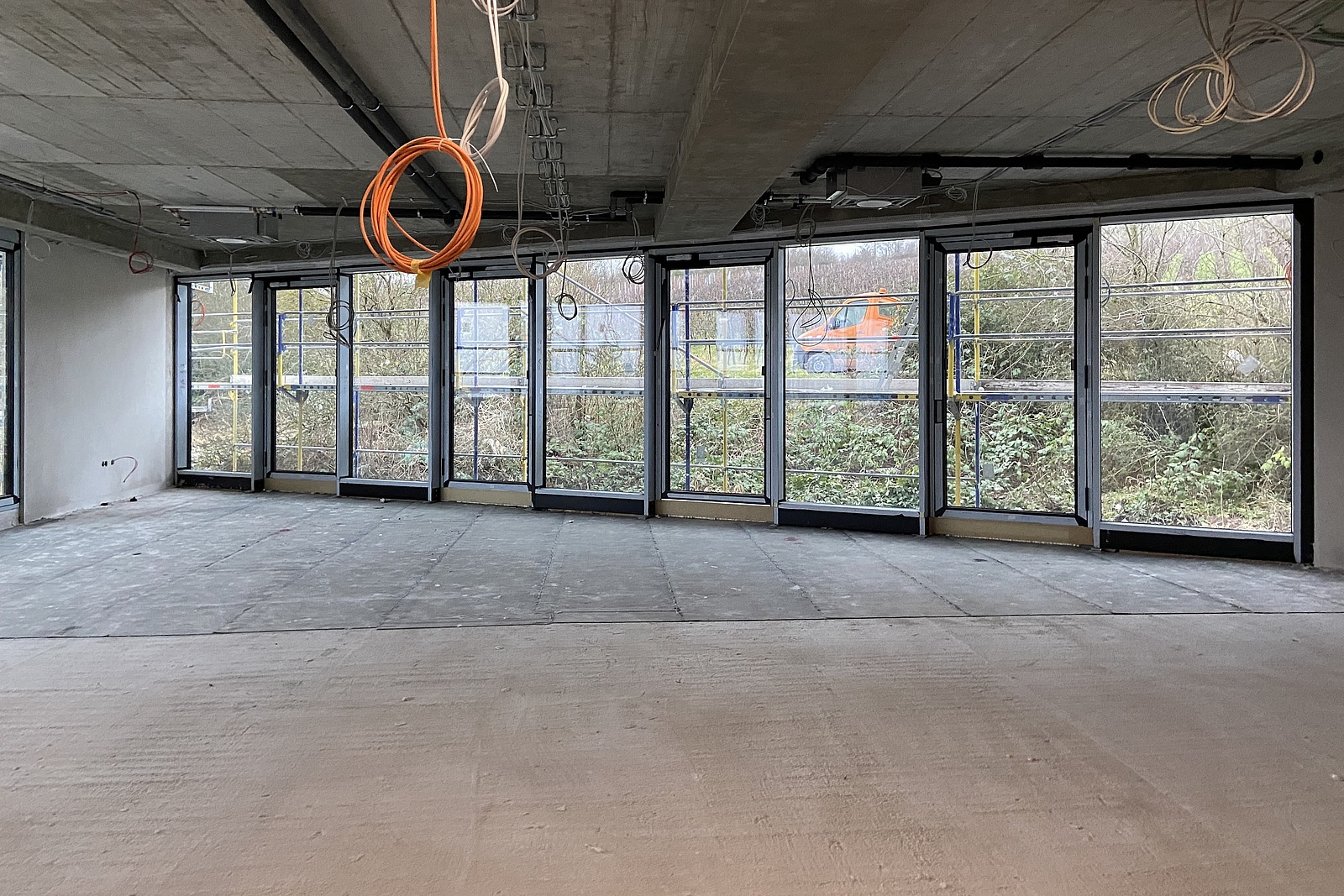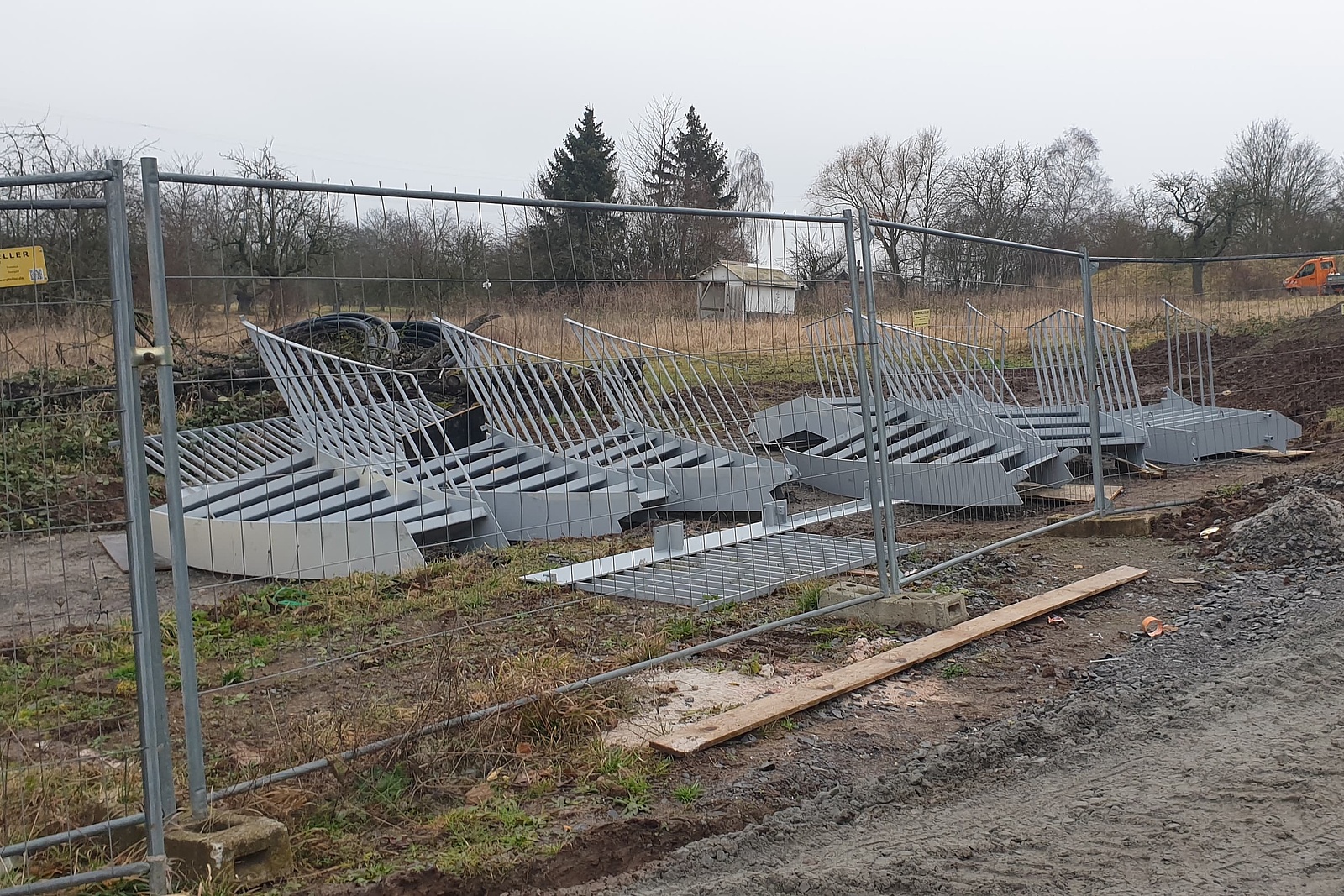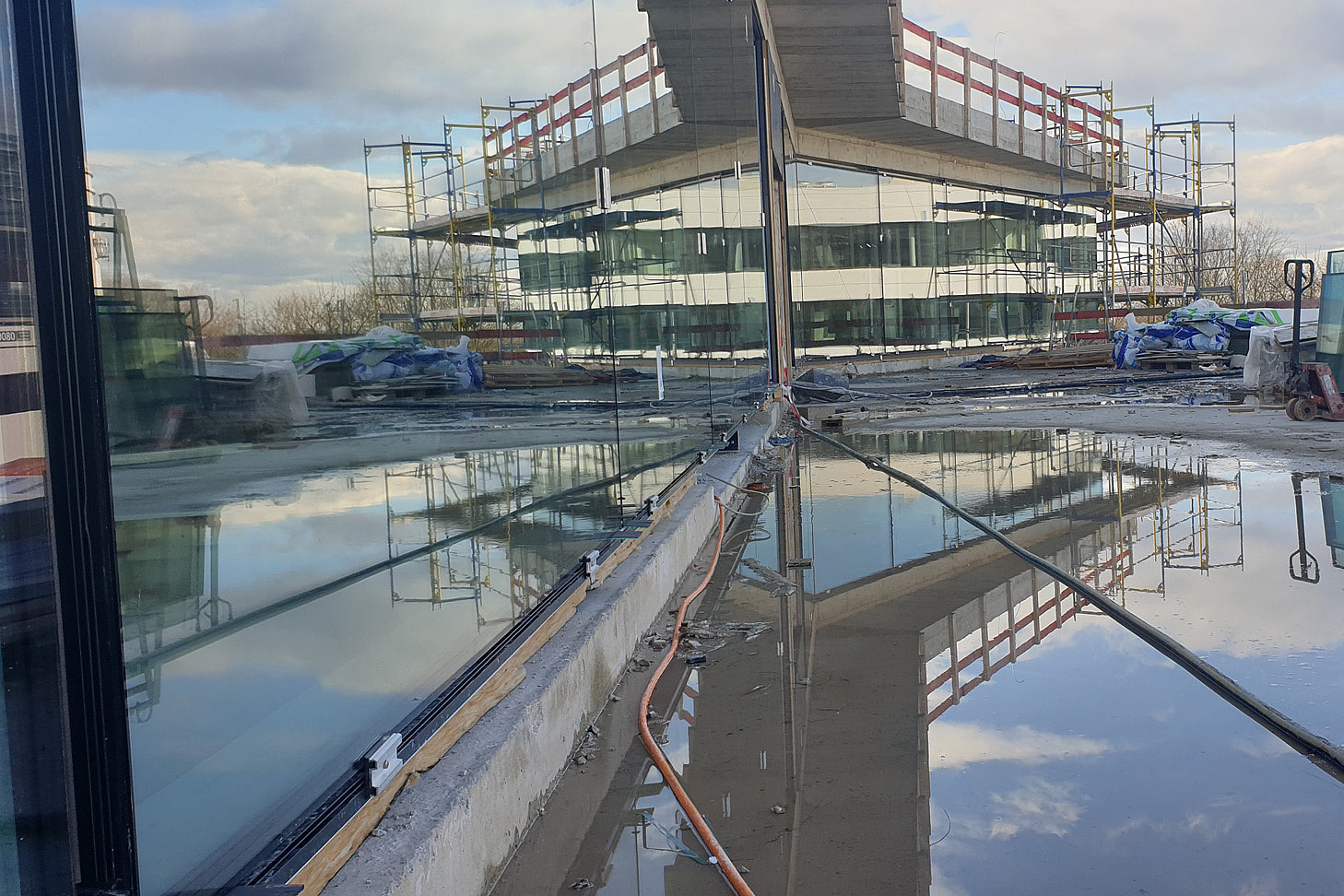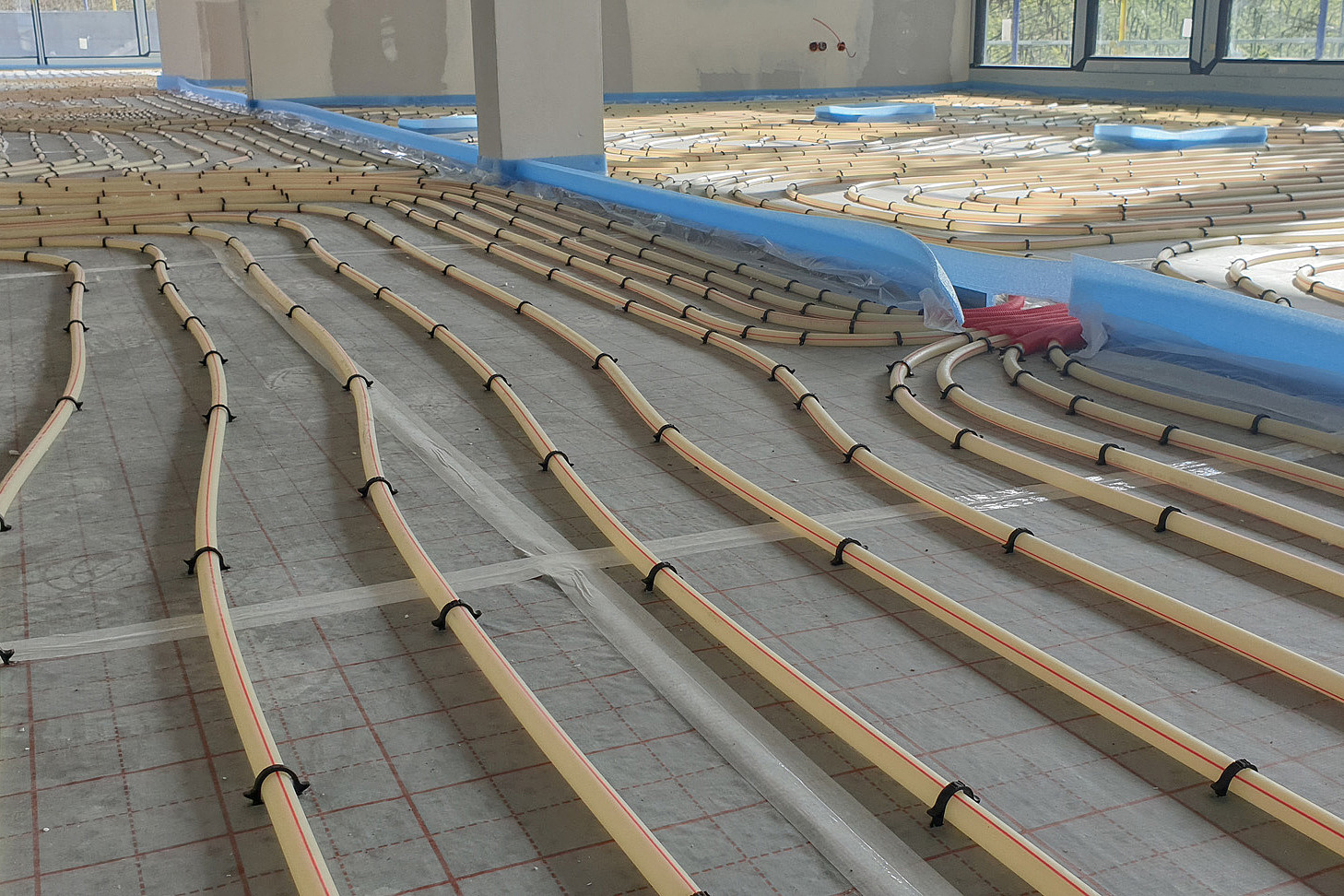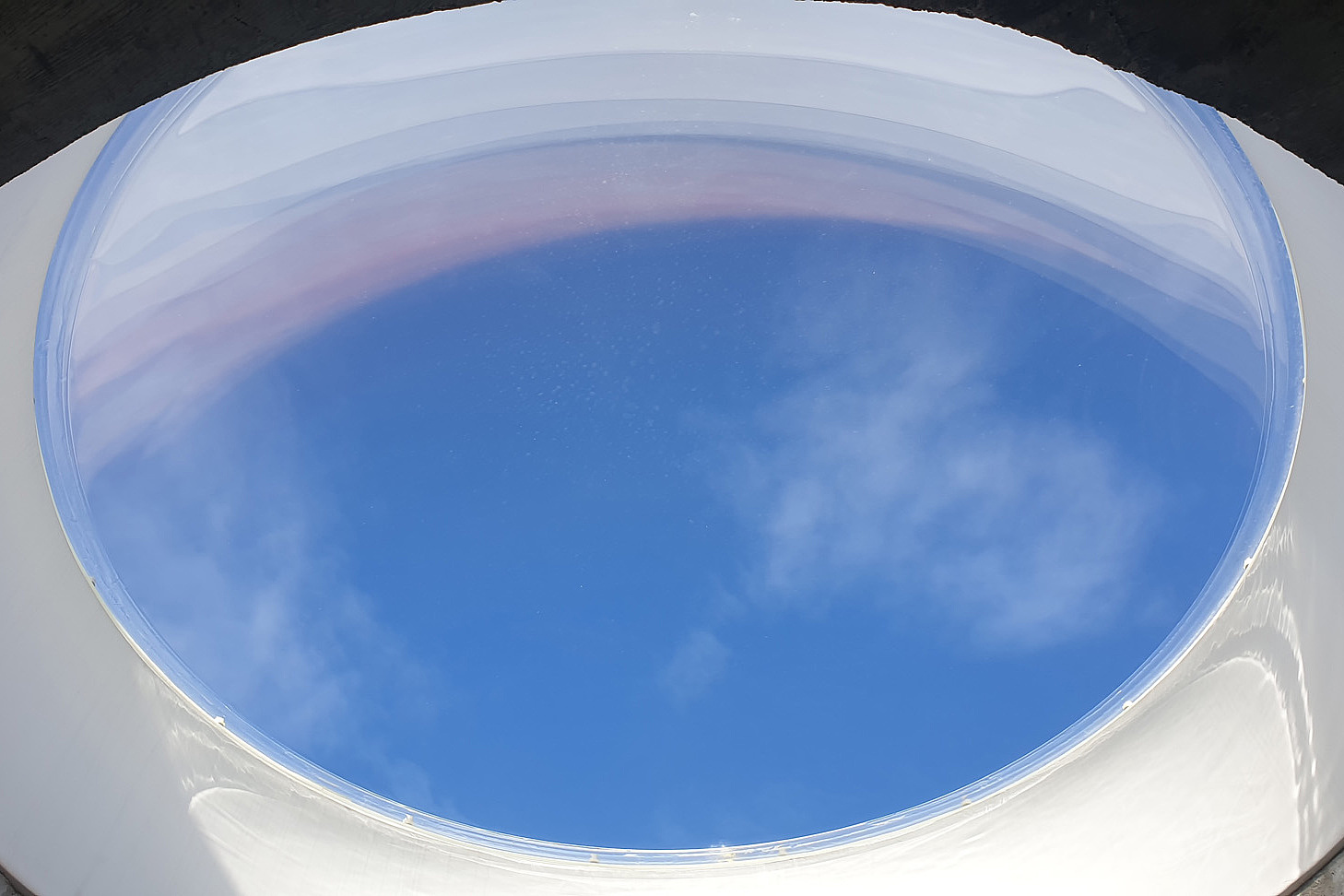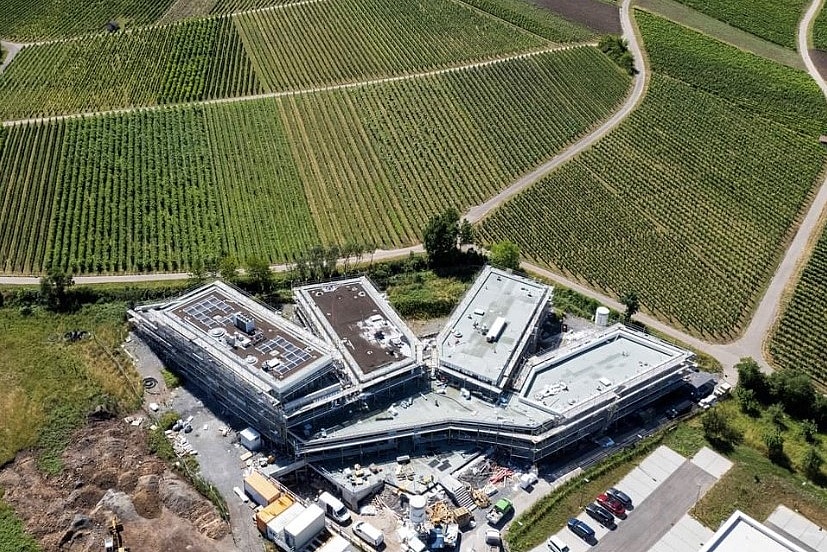 Construction Phase
See how our idea was gradually transformed from vision to reality, reflecting the link between ecology and economy.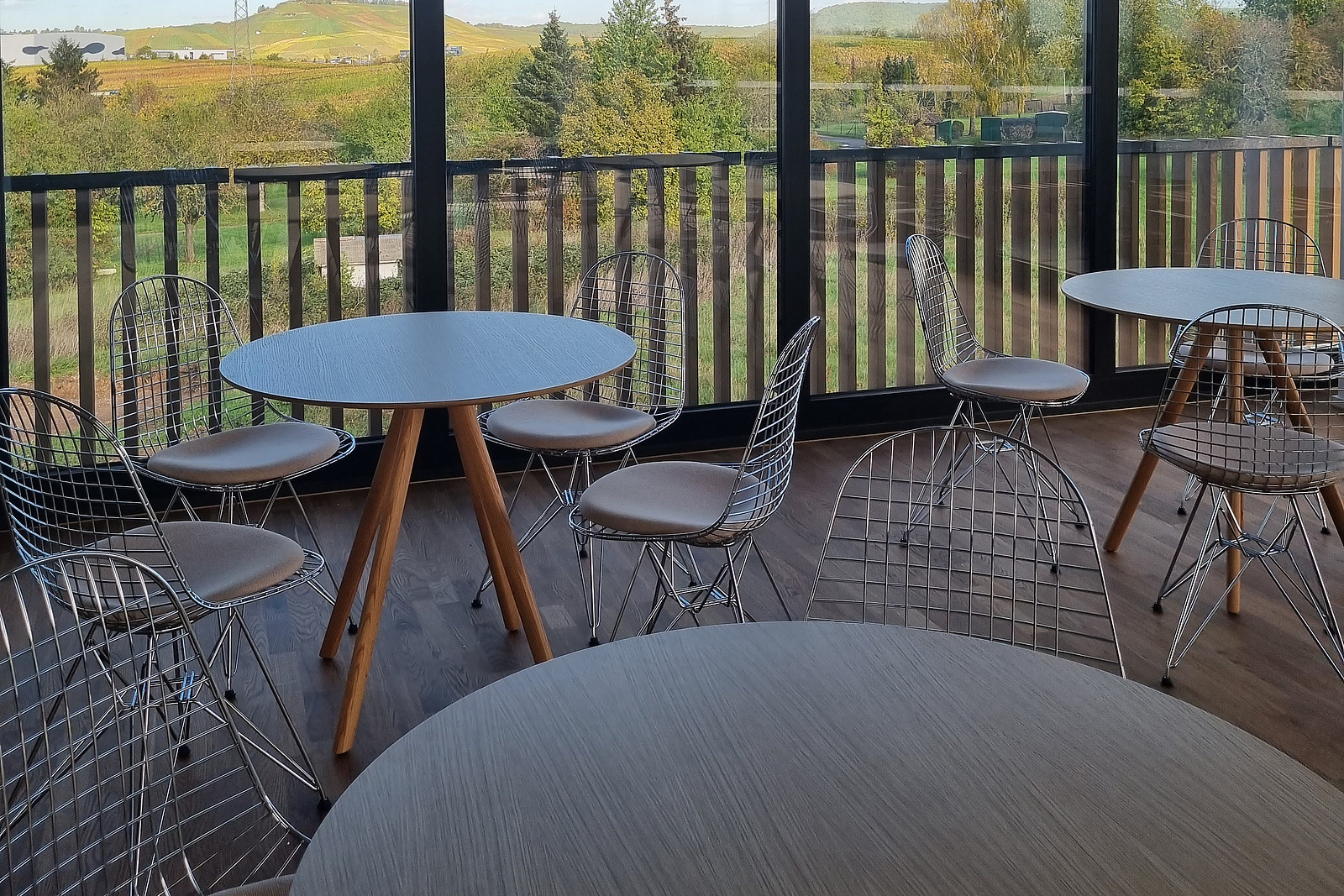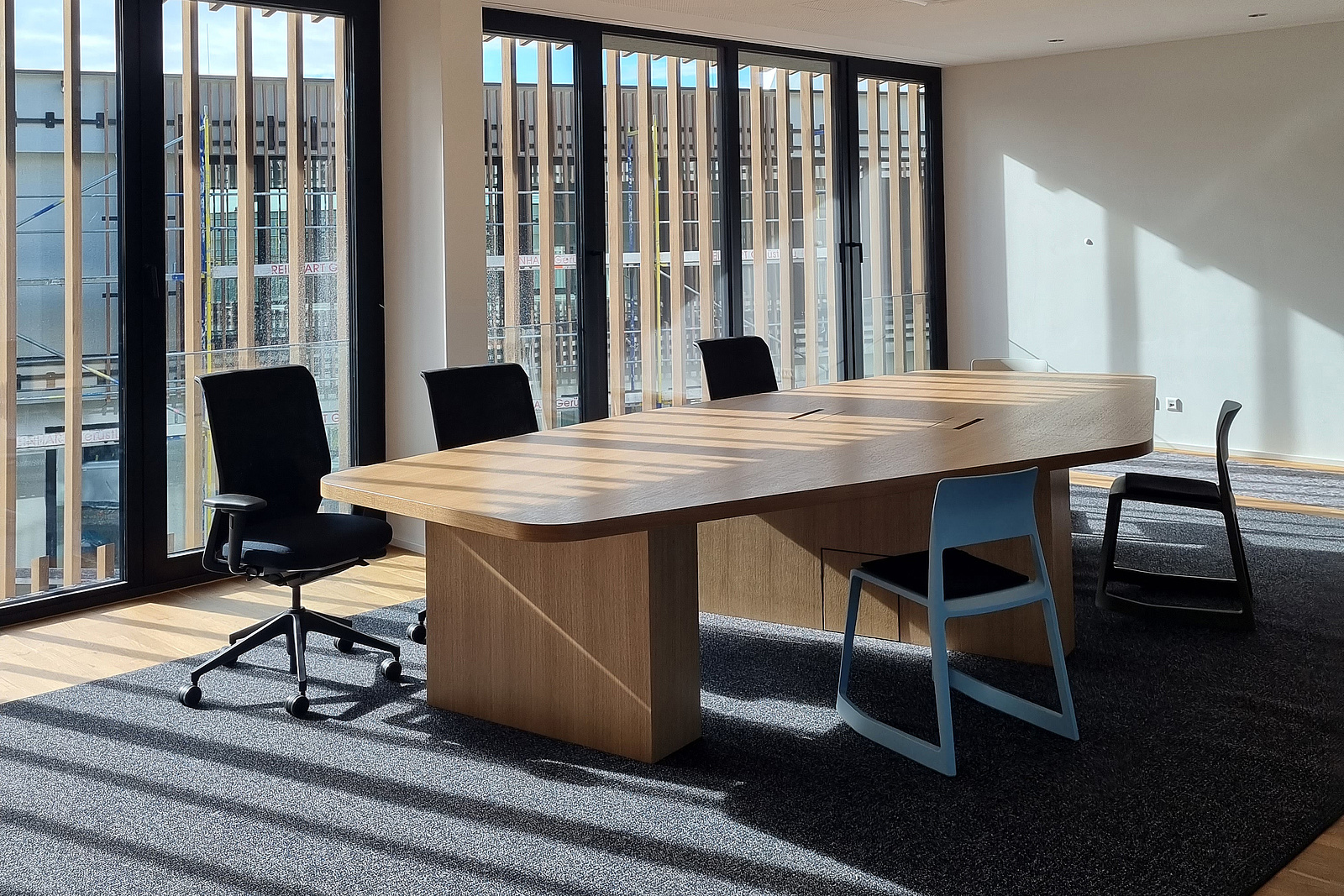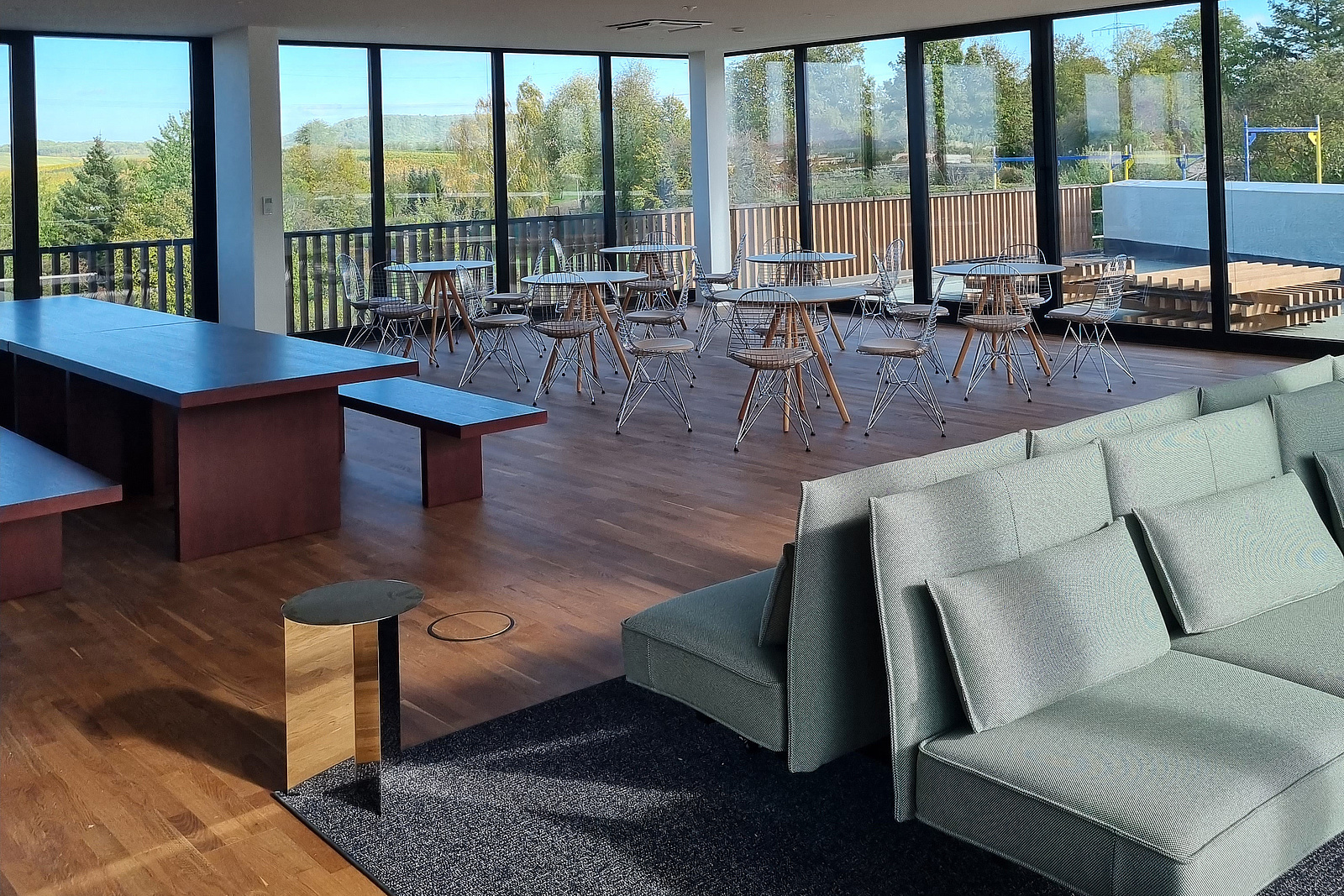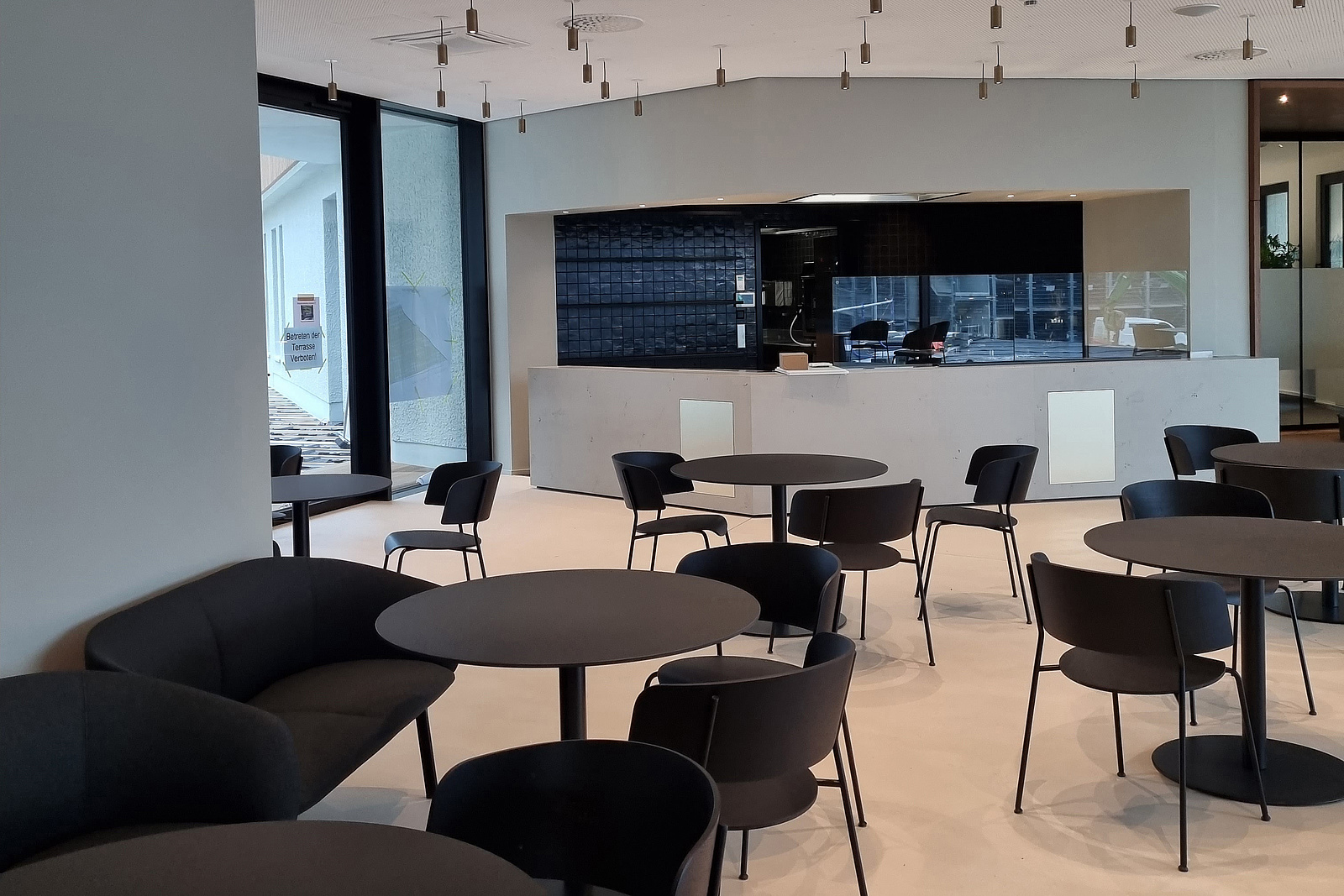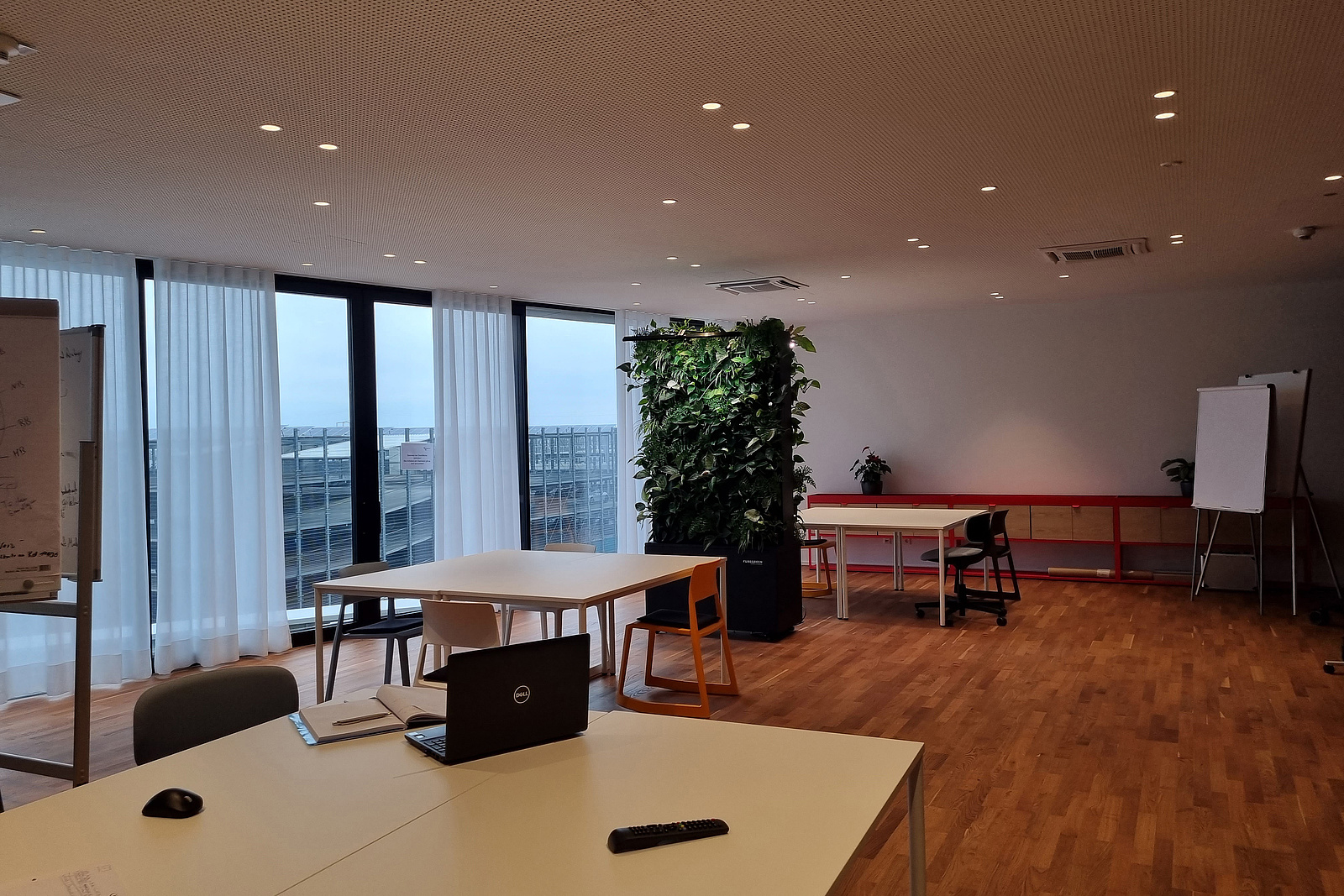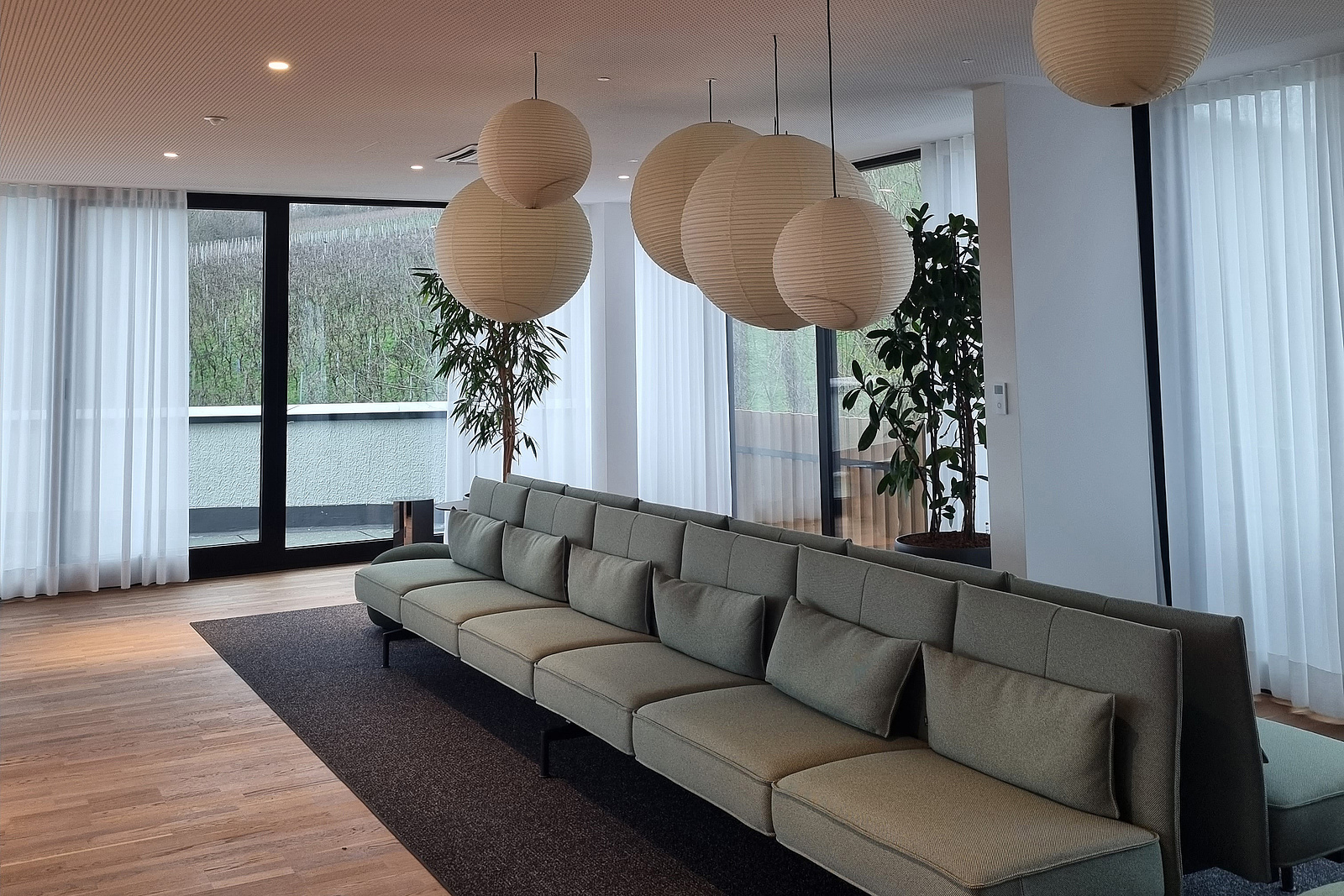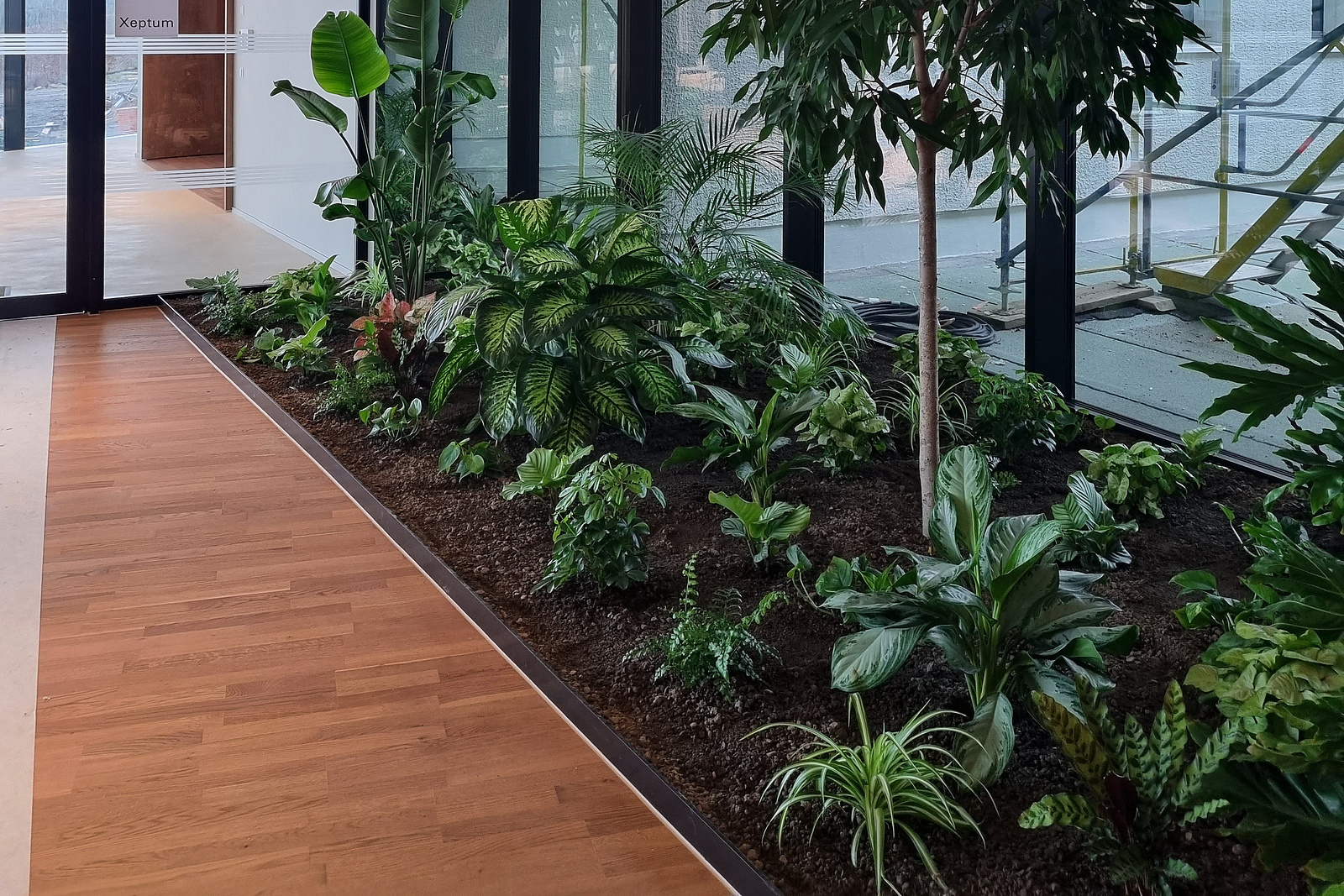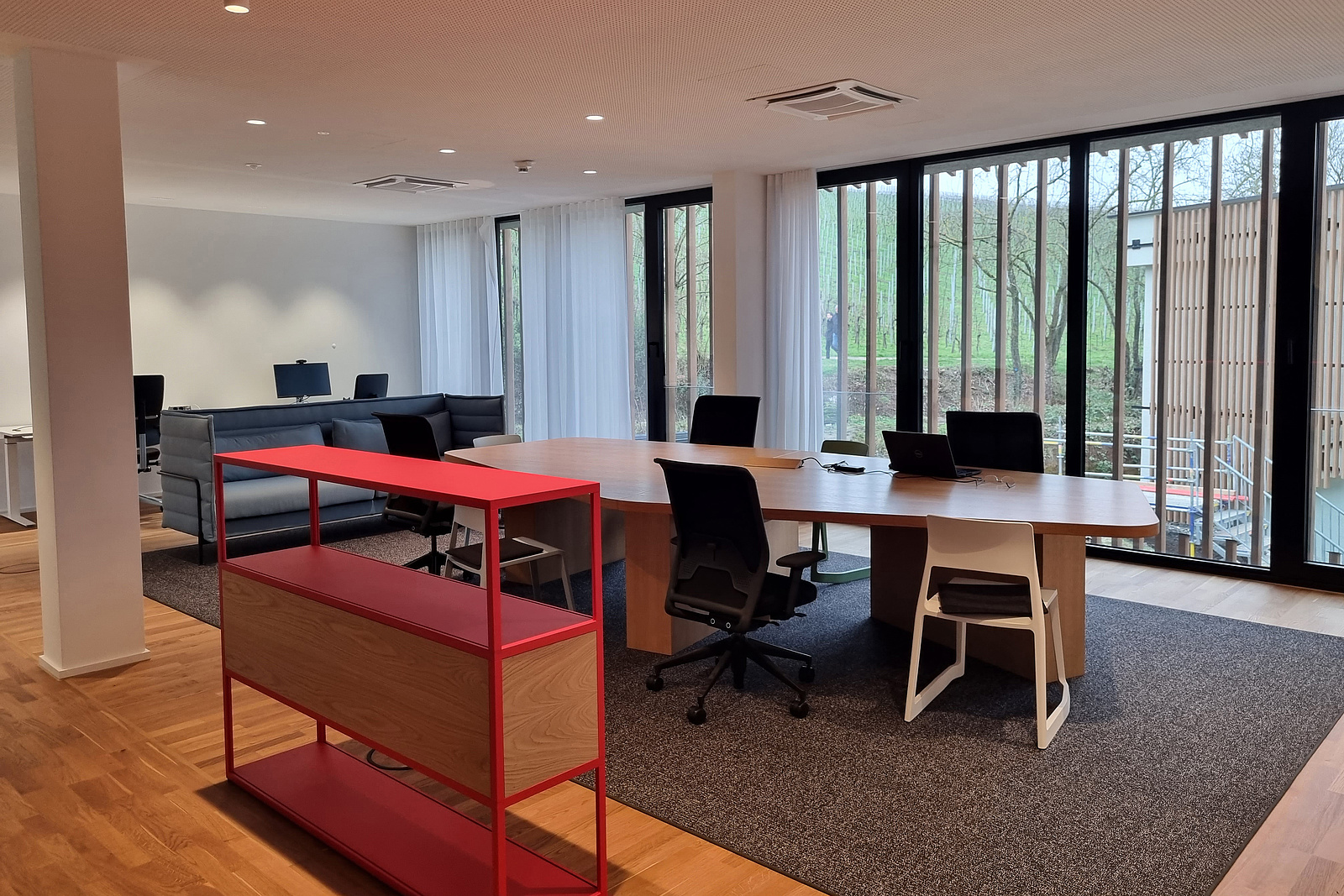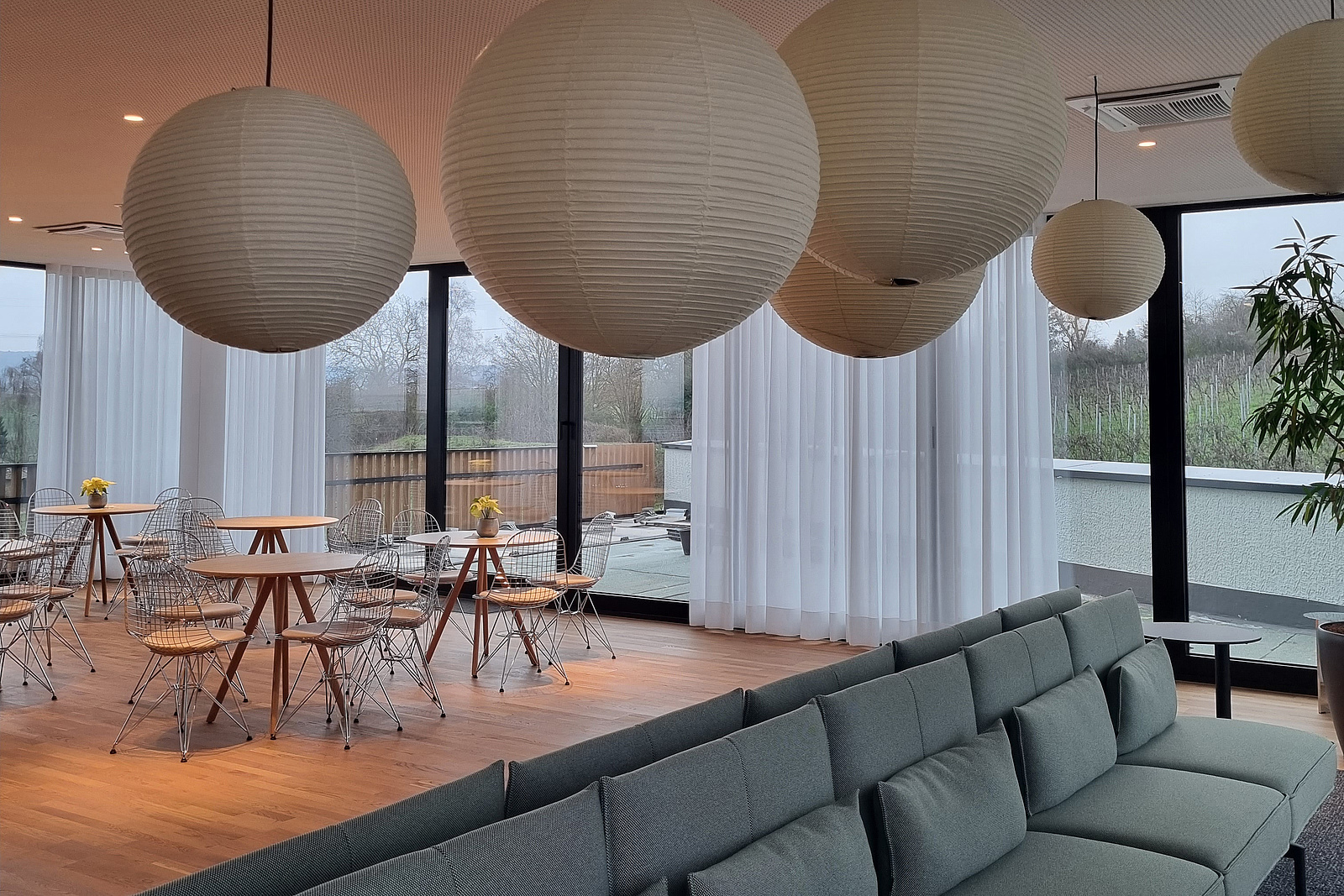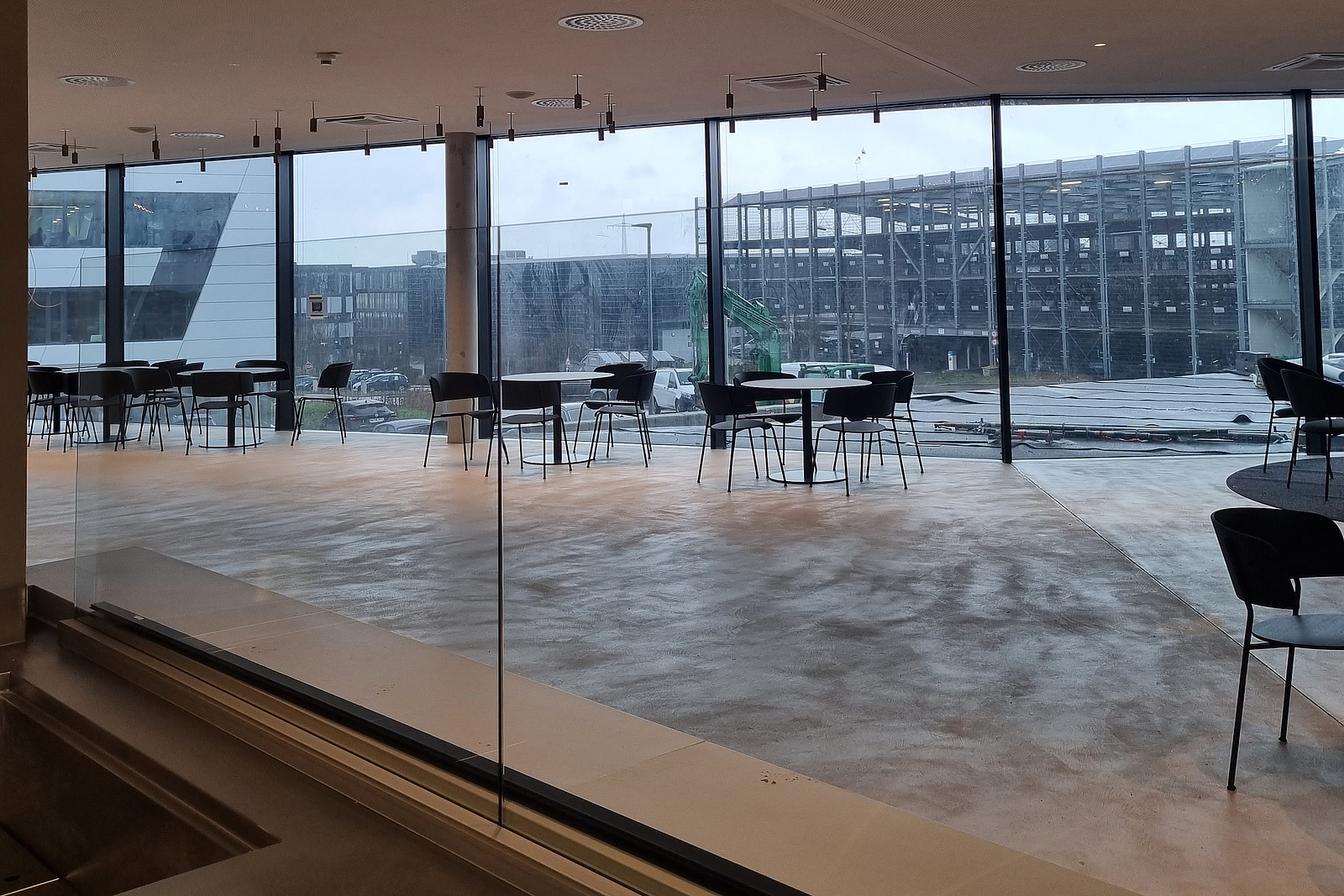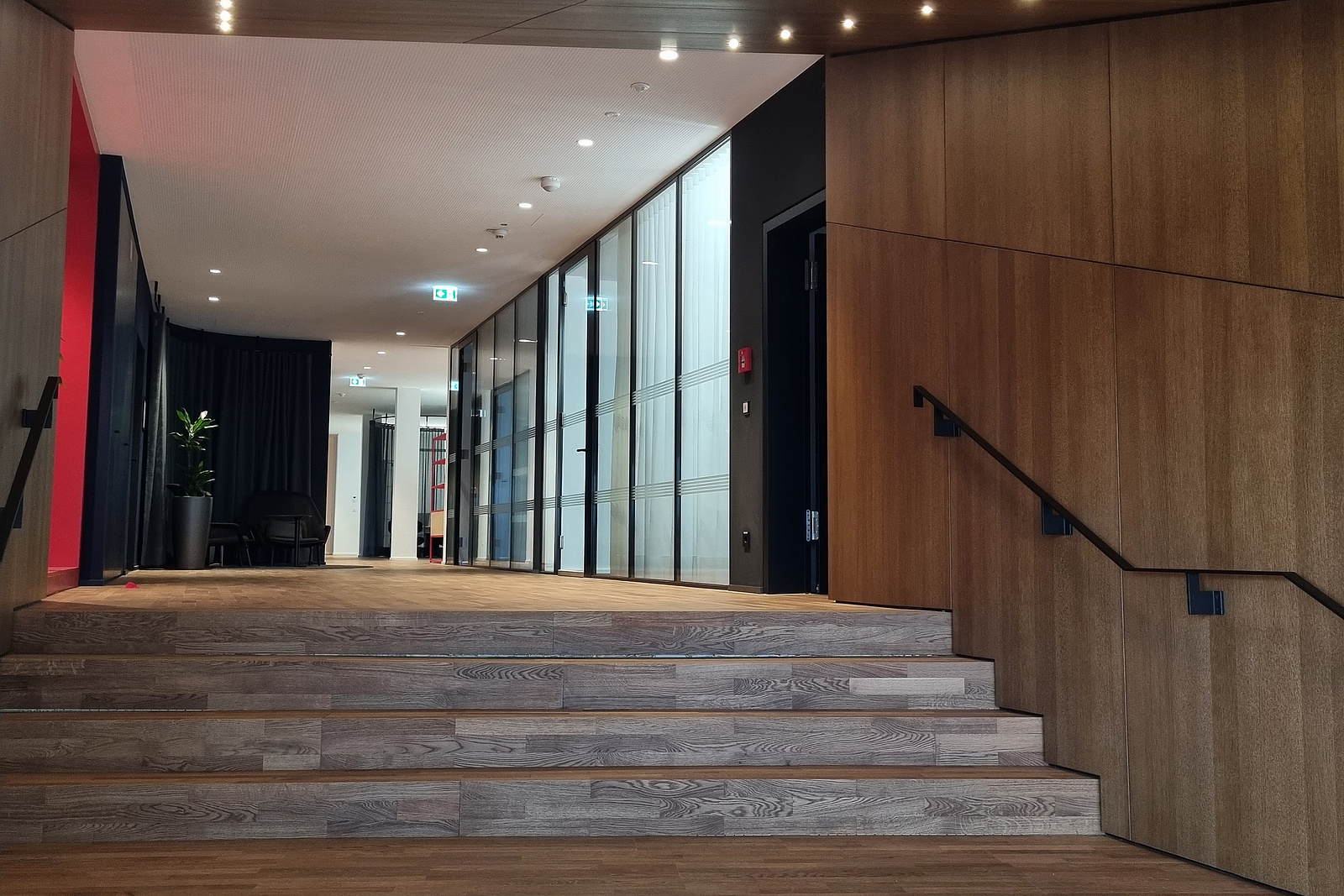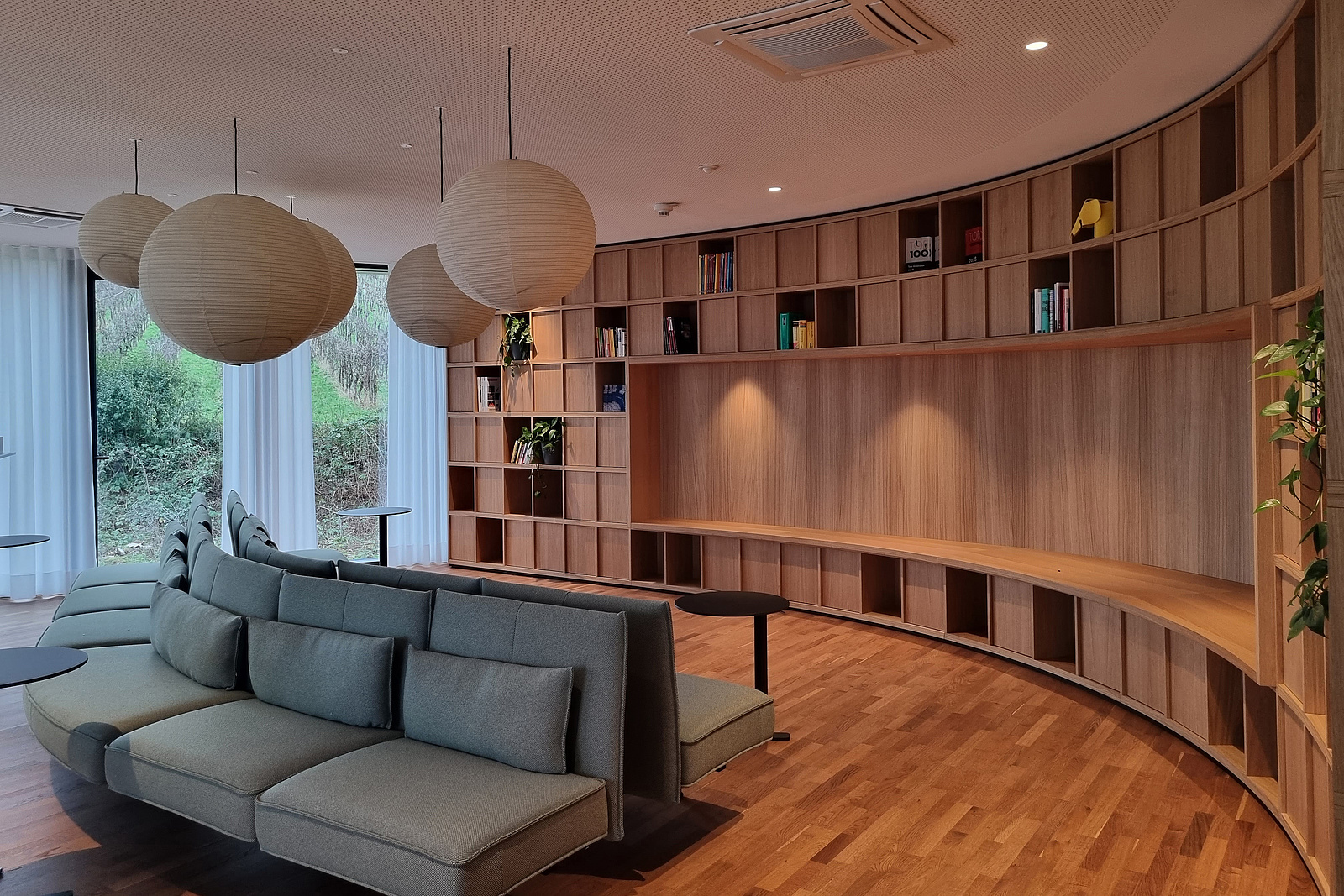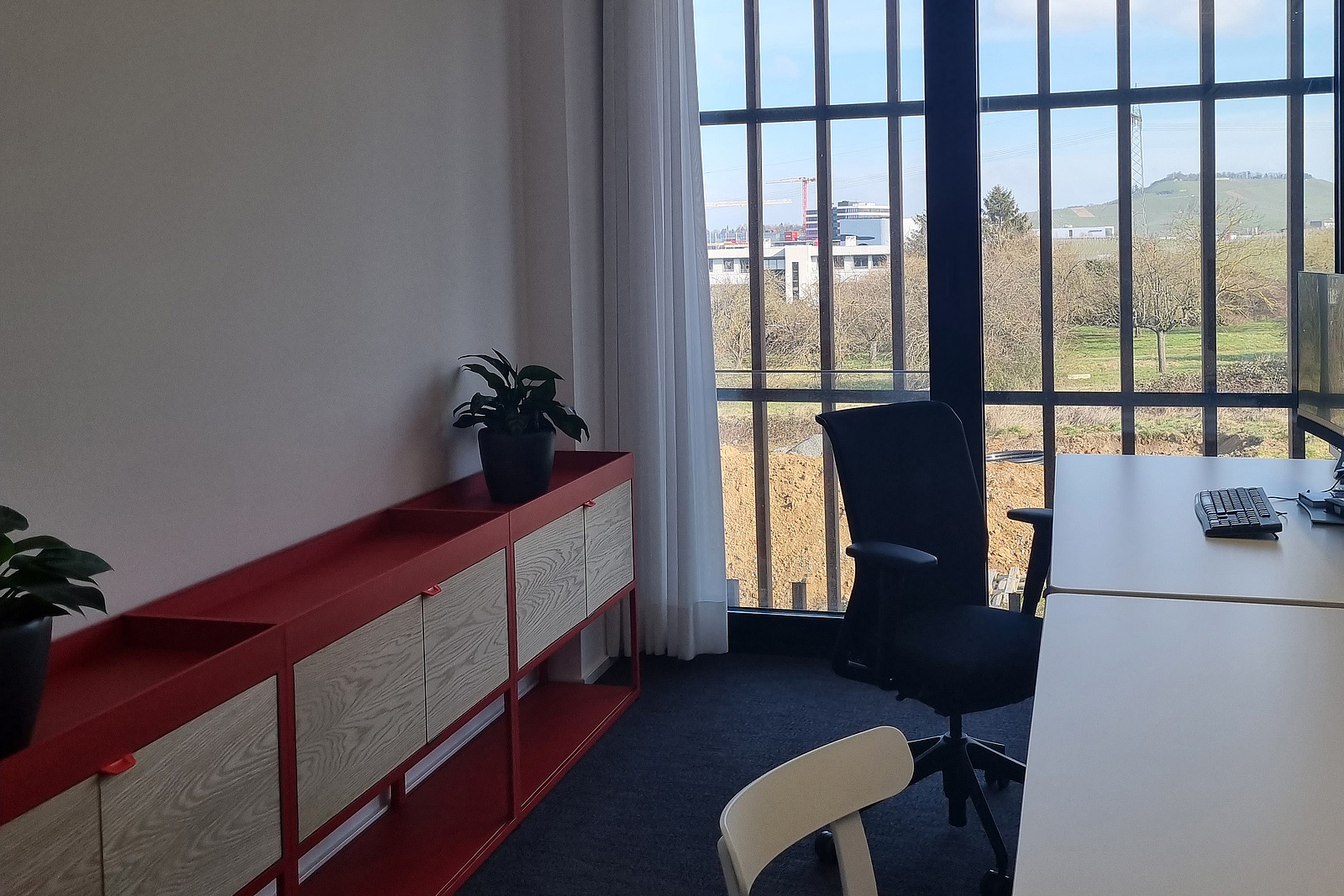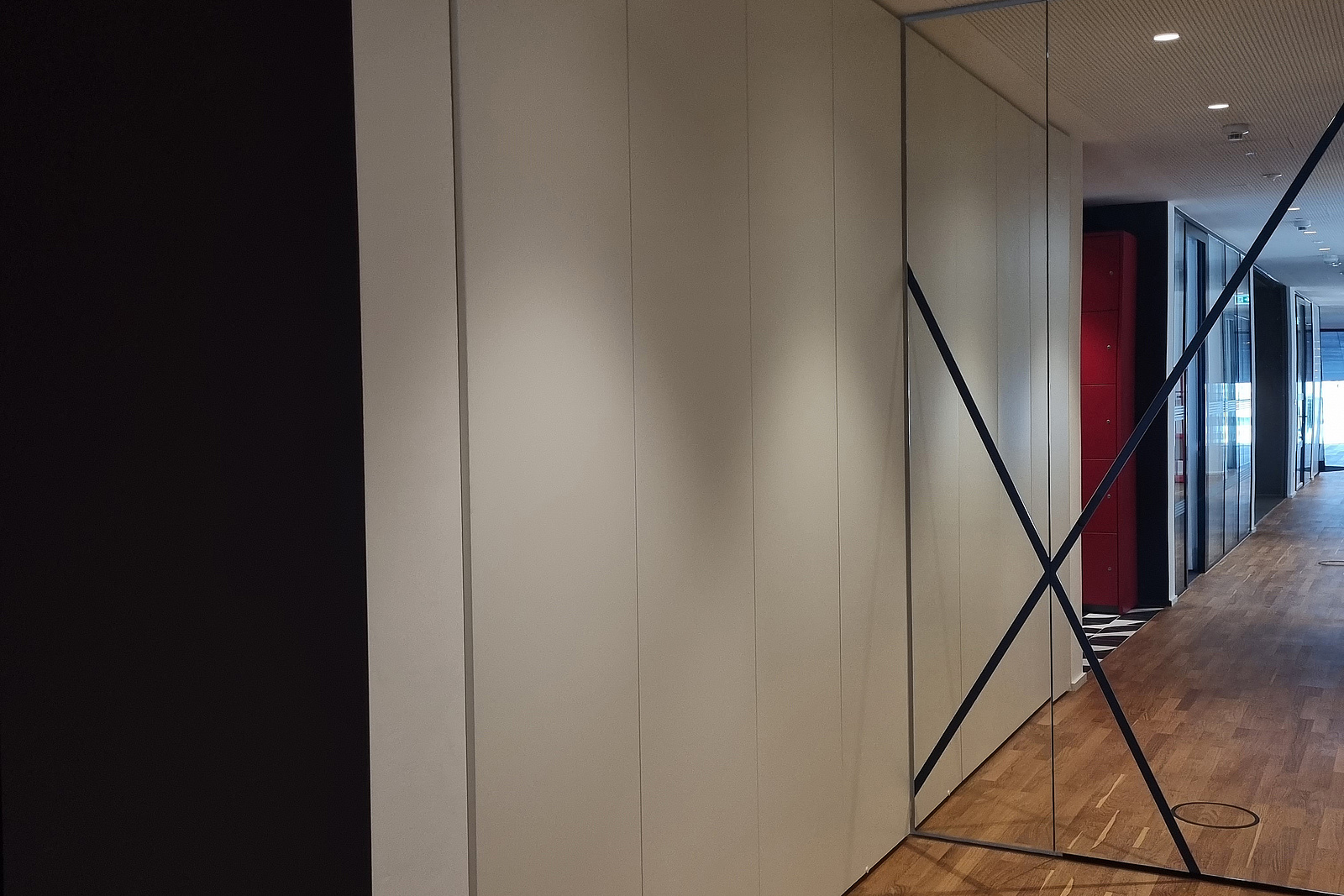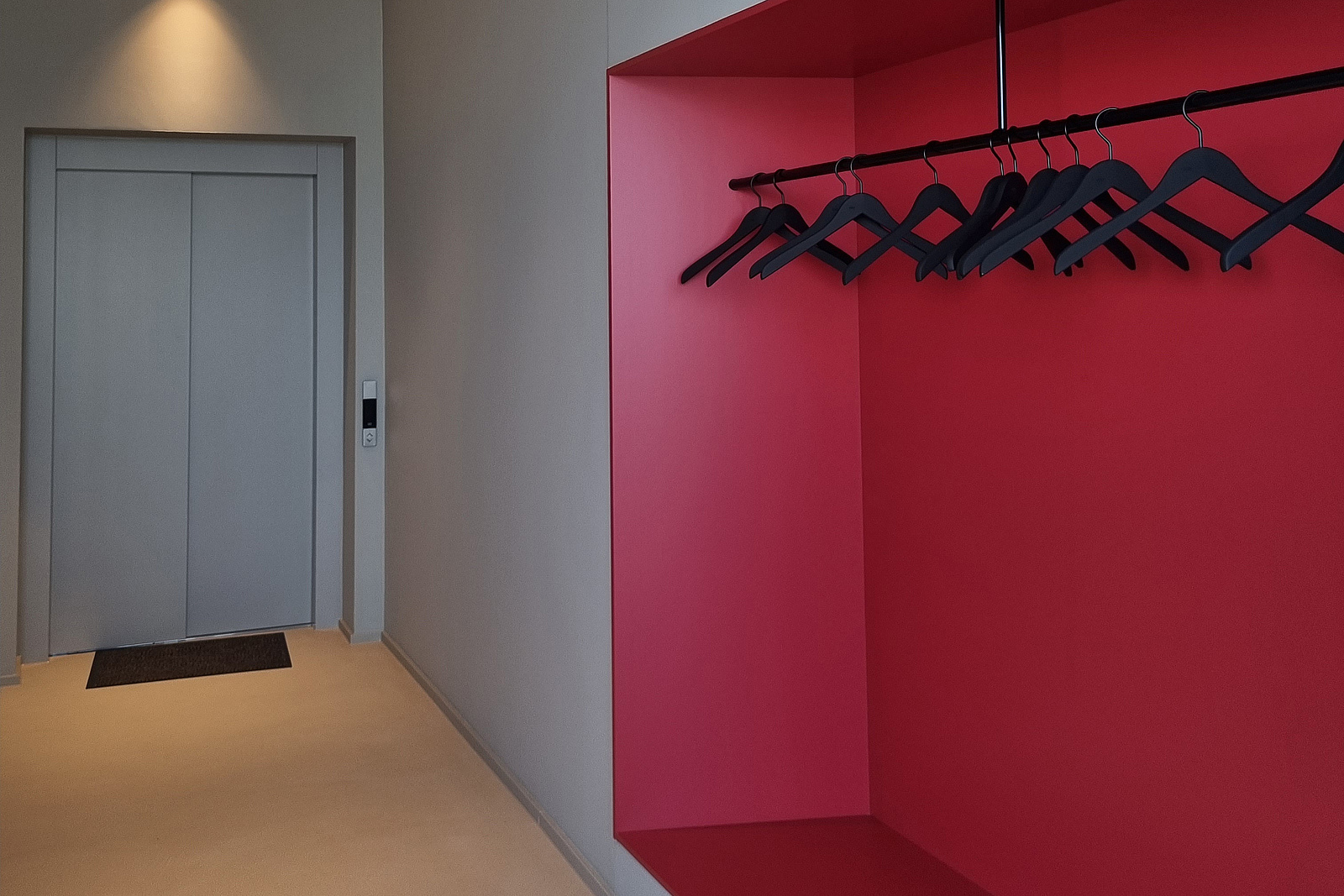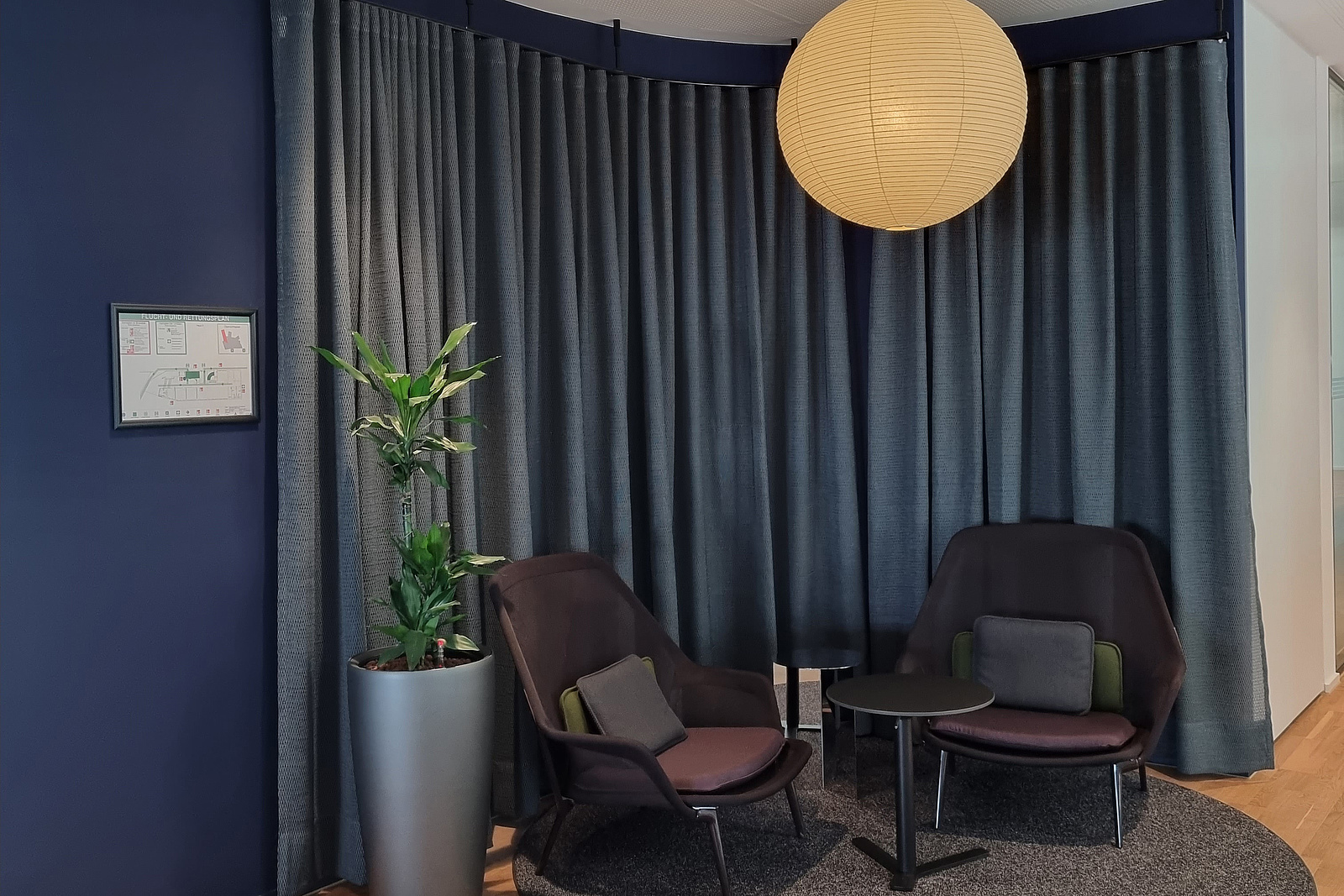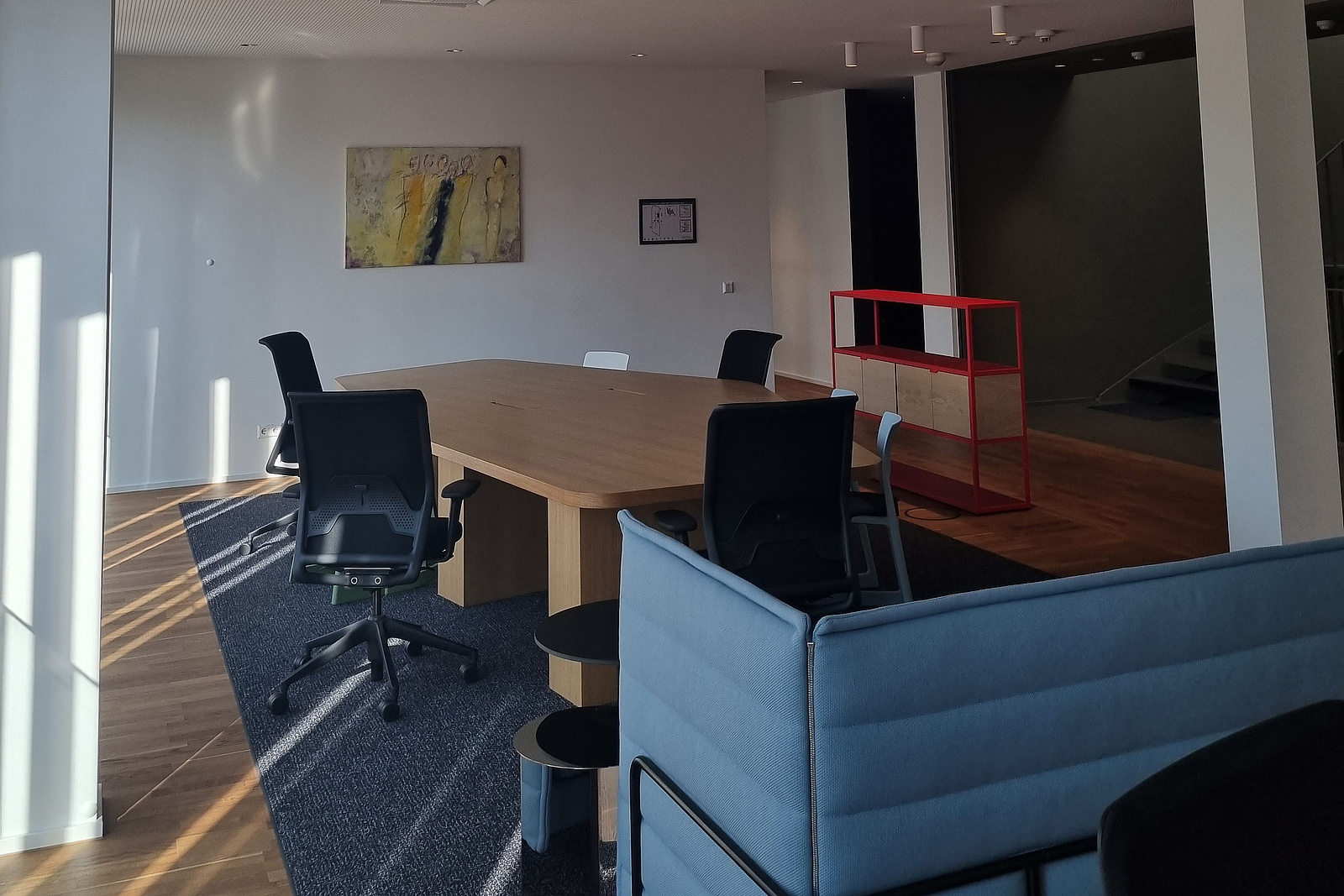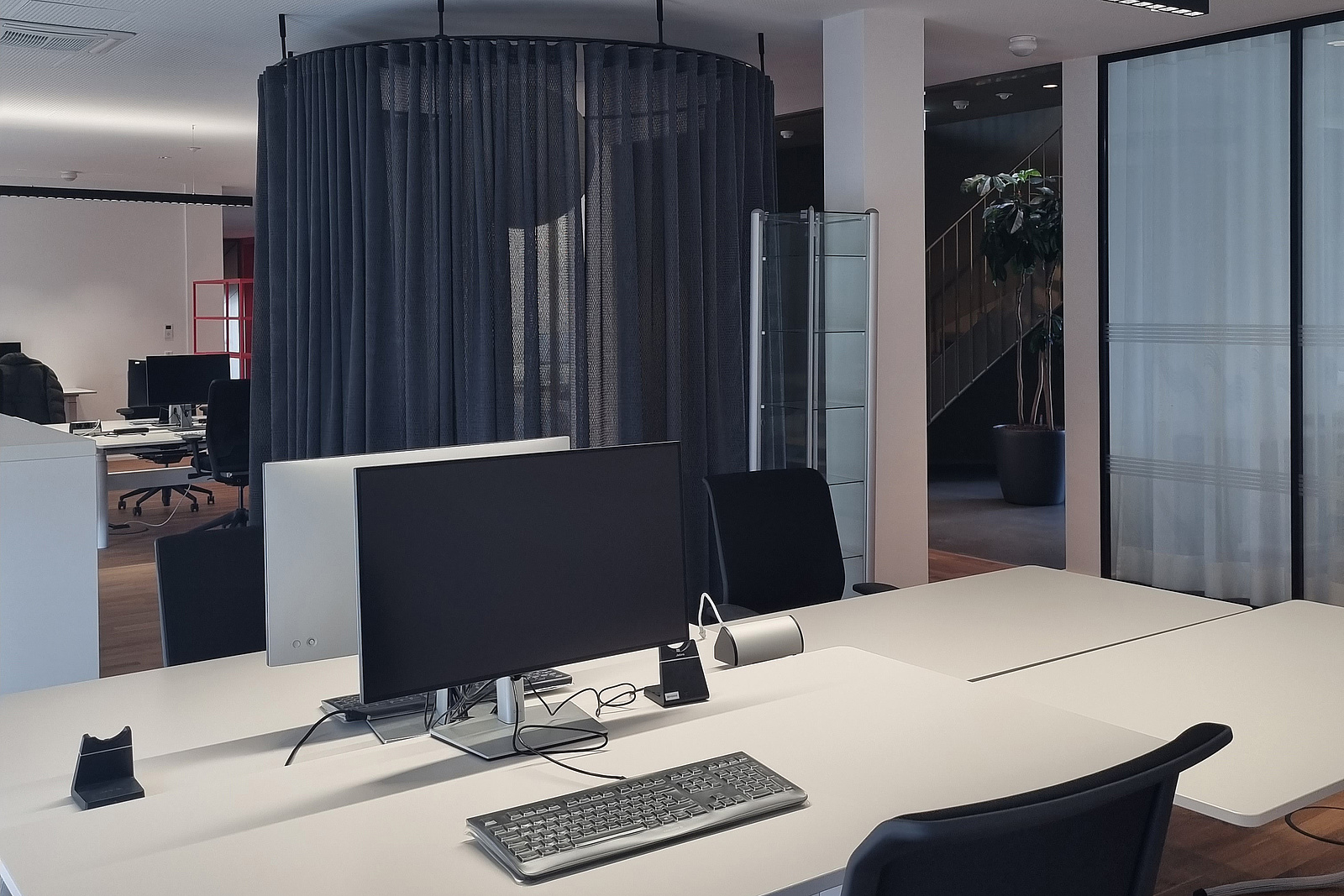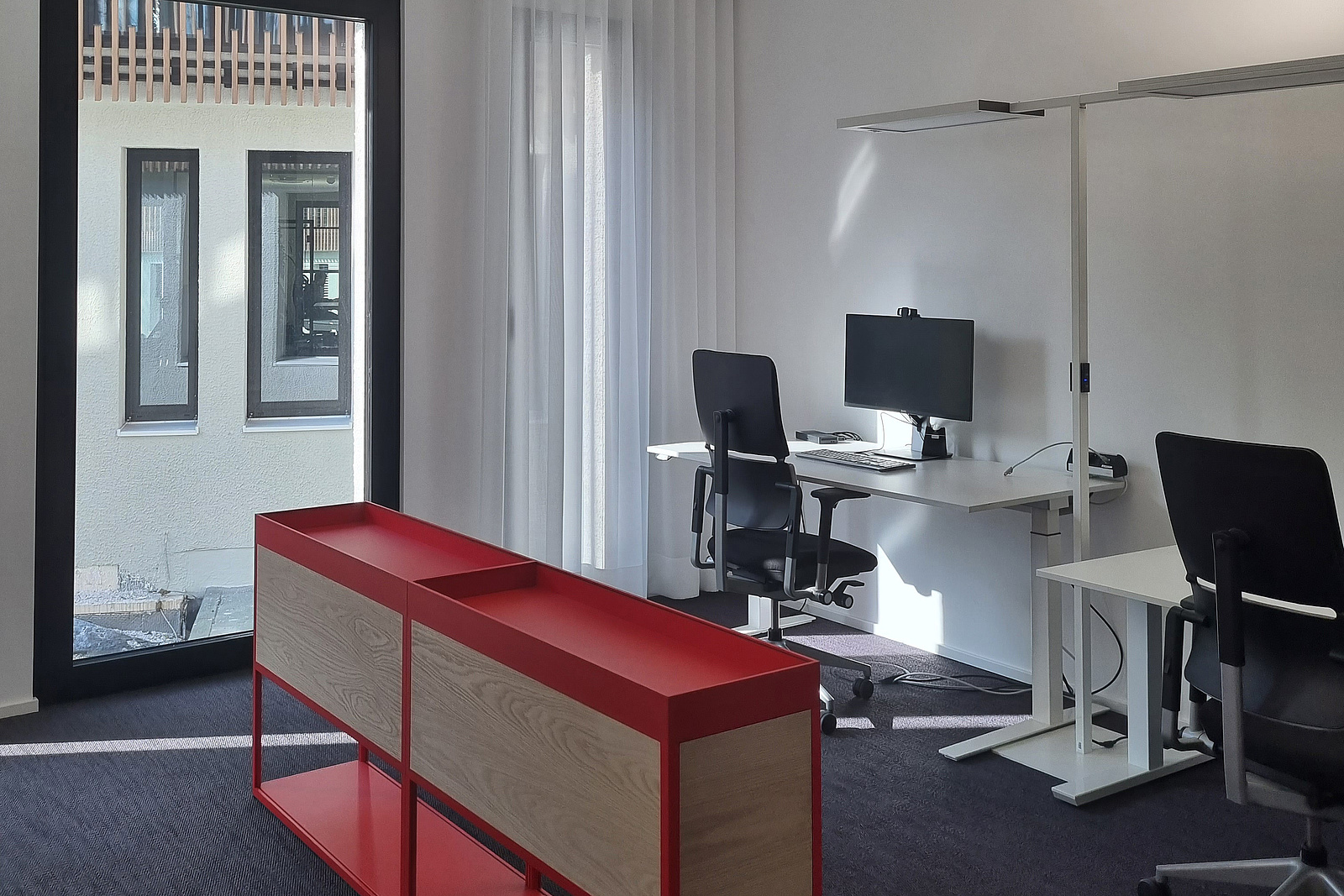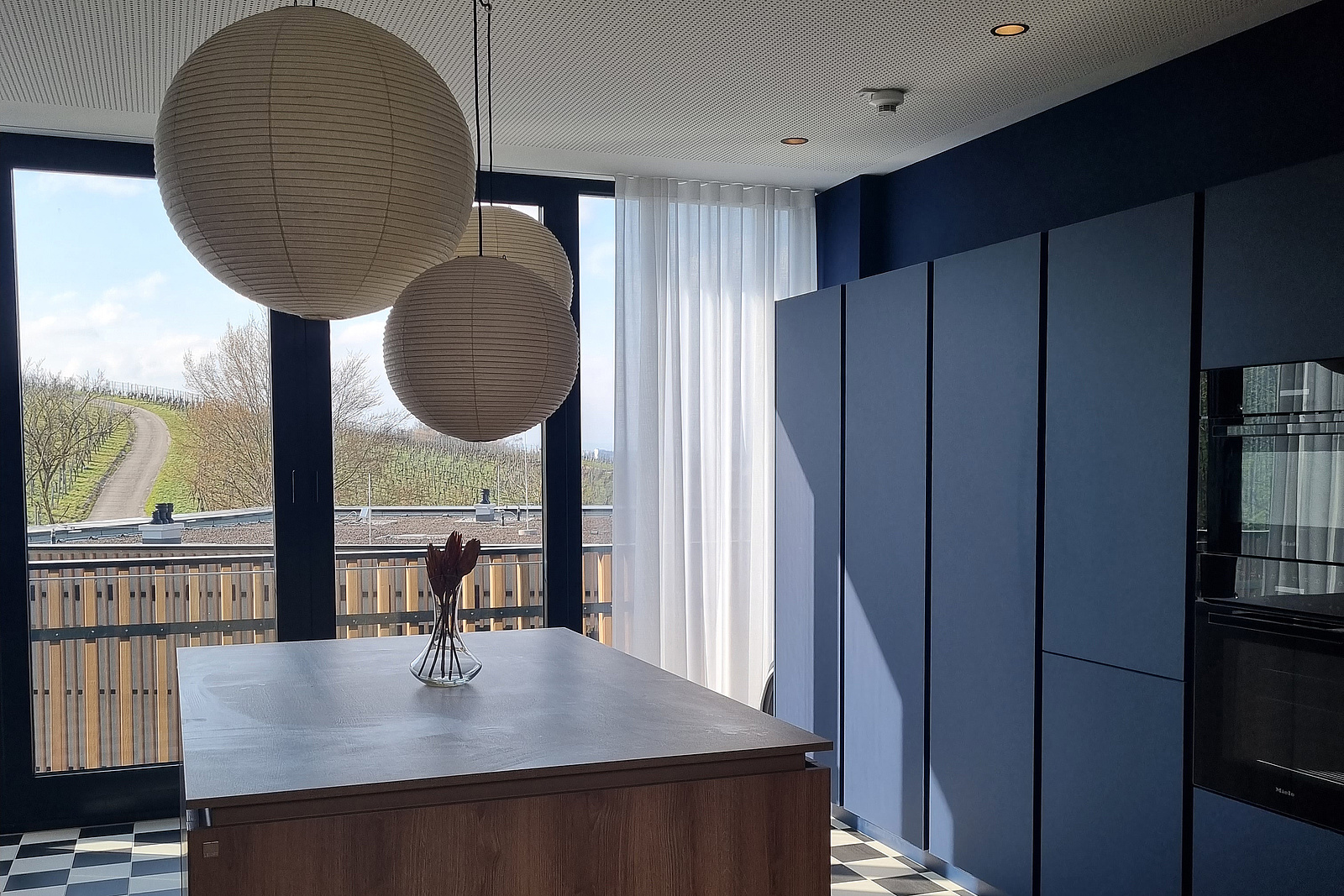 Interior
The workplace of the future offers a fusion of daily life with meeting, communicating, feeling good and working. place X – pointing the way to the future.